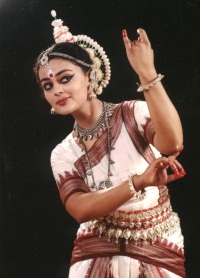 Ms. Chitra Shankar, the Founder Artistic Director of Chitrakala Arts Singapore is one of the best known choreographer, dancer and teacher in Bharatanatyam and Odissi. Starting in 1998, she has been actively performing, choreographing and teaching in the South/ South-East Asia region. Besides Singapore, her students come from Japan, Indonesia, Sri Lanka, Malaysia, India, UK and USA.
Chitrakala Arts, a premier Dance Institution in Singapore, is her vision for promoting the traditional Indian arts and culture forms among Singaporeans and the expatriate communities. Registered in 2013, the school provides training in two styles of dance- and performing in numerous events and festivals across multiple stages in Asia and America.
Chitra's dance career has been shaped by illustrious teachers and Gurus in both traditional dance forms- for Bharatanatyam Guru Saroja Vaidyanathan, and Smt. Neila Sathiyalingam. For Odissi- Guru Hare Krishna Behera and Smt. Madhvi Mudgal.
Recipient of numerous awards and recognition from multiple organizations of repute, Chitra is among the select empanelled artistes with the ICCR (Indian Council of Cultural Relations). Most recently, Chitra is being honored as THE AMBASSADOR OF ODISSI in SINGAPORE by Odissi International, in Bhubaneshwar, India – Dec 2014.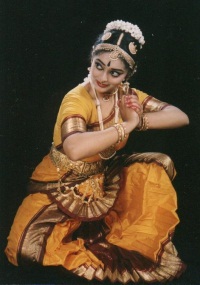 An academic background in Textile design, a good understanding and appreciation of music coupled with strong and intensive training in the two styles by renowned Gurus, has enabled Chitra to create and present many original choreographic works based on Indian mythology as well as contemporary issues.
According to Chitra, "Dance embodies art. It embraces the qualities, traditions and nuances from a wide variety of art forms… melody from music, the rhythm of the heart, the passion of life, the symbolism from sculpted and sketched postures, the poetry of romance and the prose of everyday living. Art forms must evolve to represent society in its current manifestations to draw new audiences- staying relevant and contemporary- while contributing to social growth, peace and development."
As a Teacher and Choreographer, Chitra believes that it is only a parent-student-teacher 3-way partnership that can help while learning a highly skilled art form like dance. She believes that this model can be replicated anywhere in the world- with a little love, lot of commitment and passion.
Besides being a dancer and a textile designer, Chitra is a also a TEDx speaker, a painter and an accomplished interior decorator. She has also written many articles around Dance and culture for local publications in Singapore, as well as the region. She is the first dancer from Singapore to be featured on TEDx- sharing her views on dance as a supplement to education in the modern world. Beyond all this, Chitra is a visiting faculty at the Nanyang Academy of Fine Arts (NAFA)-a premium Arts school in Singapore, conducts multiple art appreciation workshops in schools, colleges and community centers and is a sought after judge on many traditional and contemporary dance competitions.